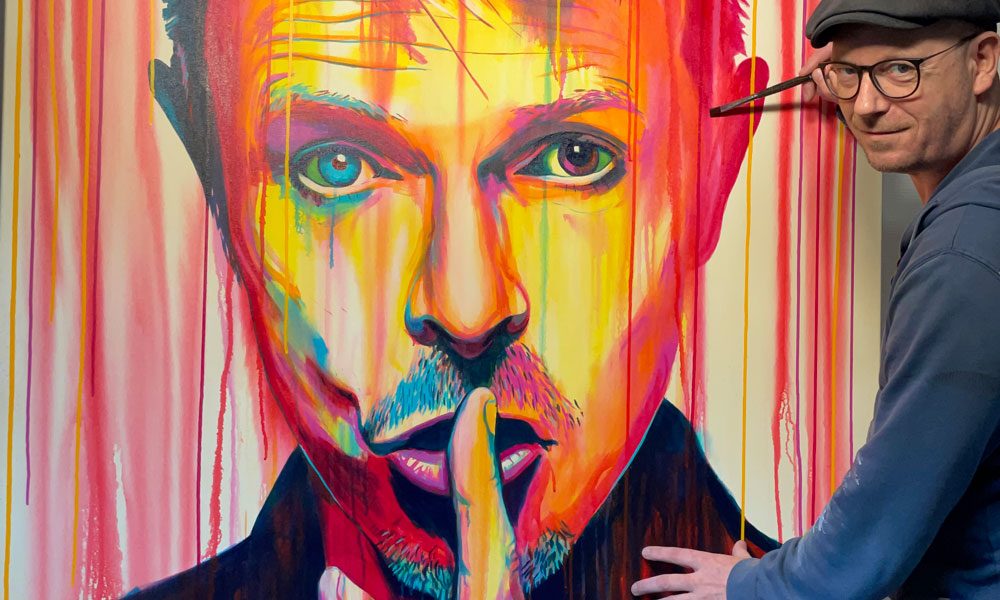 Allan Buch is a Danish artist, born in 1970 in Odense, Denmark.
The works of Allan Buch reflects his Visual interpetations of the subjects! He lives and works outside of Copenhagen with his wife Sif and their little pug Viola.
He is inspired by music in his works. Musicians and other iconic subjects are his motives in his pop art paintings.
Allan Buch hope you will feel the joy he felt when painting the paintings, and he hope the painting will kick your emotions.
His style is eveolving slowly from painting to painting
Allan Buch love the realistic portrait style in abstract vibrant colors in this painting style and the process of painting spontaneous with vivid colors too. He concentrate on values and complementary colors in his palette. Look out for his future paintings of iconic heroes.
One love!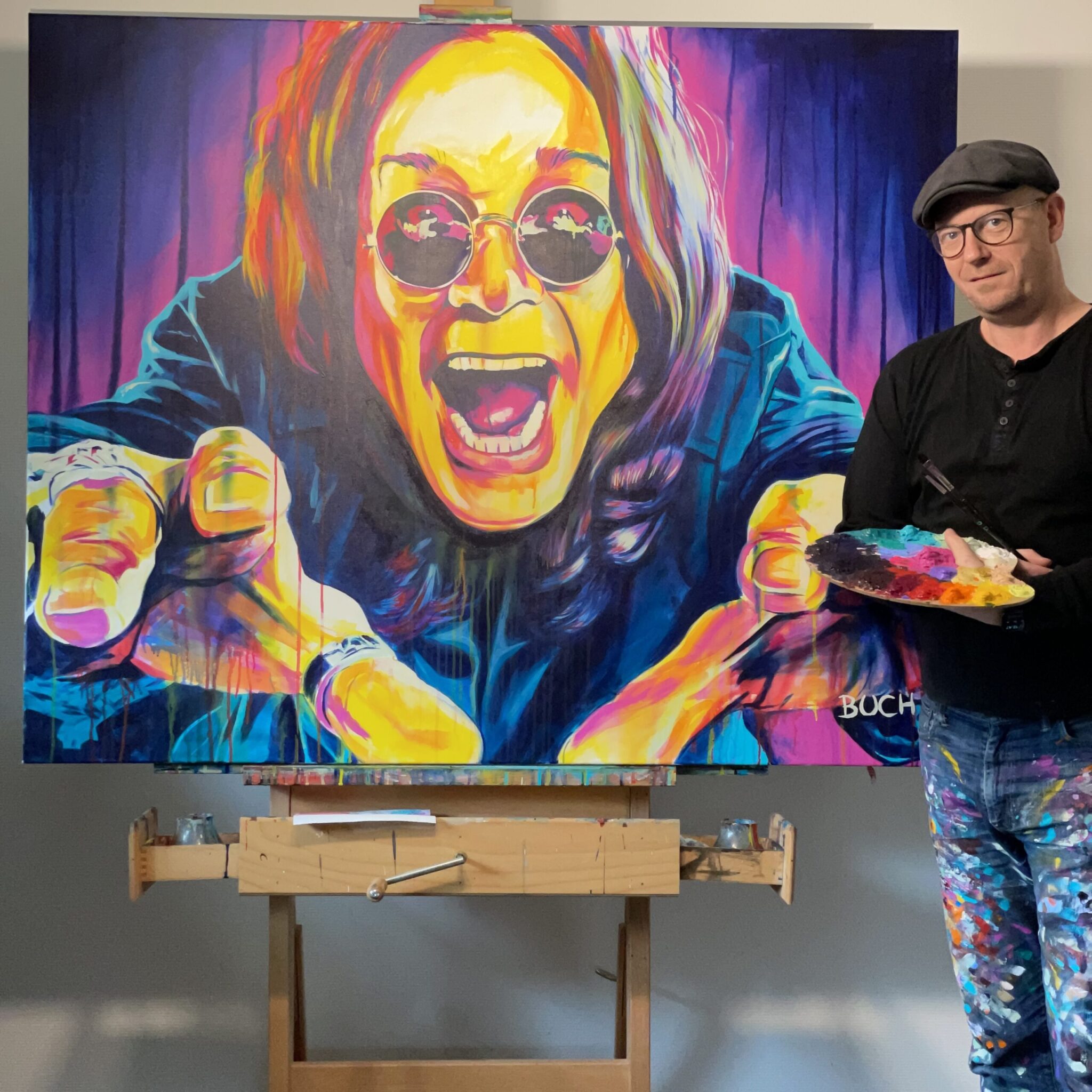 All the popart paintings are for sale unless they are already sold!
The colorfull portrait paintings in abstract vibrant colors are all unique original paintings.
There will be only one!
Duehusvej 223, 4632 Bjaeverskov, Denmark
MON-FRI 09:00 - 19:00, SAT-SUN 10:00 - 14:00
Mine farverige malerier skaber glæde. Jeg maler pop art i vilde spontane farver. Motiverne finder jeg i musik, film og verden omkring mig!
Allan Buch
Duehusvej 223
4632 Bjæverskov