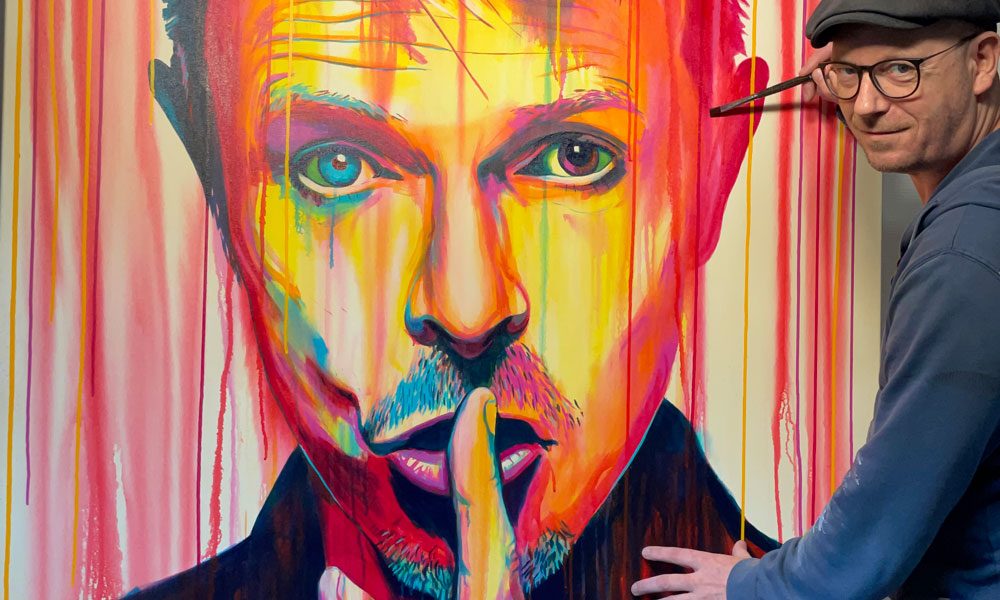 Allan Buch, a Danish artist born in 1970 in Odense, Denmark, brings his vibrant and colorful paintings to life.
With a unique twist, I take iconic figures and objects and transform them into my own interpretation through the lens of new pop art. Each stroke on the canvas represents my distinctive style, capturing the essence of these subjects in a fresh and exciting way.
Nestled outside of Copenhagen, I reside and create alongside my wife, Sif, and our charming little pug, Viola. Together, we find inspiration in the world of music, infusing its energy into my art. Musicians and other iconic figures take center stage in my pop art paintings, serving as my favorite subjects. Through my works, I aim to transmit the sheer joy I experience while painting, hoping that they will stir your emotions and ignite a sense of wonder within you.
I'm captivated by the fusion of realistic portraiture and abstract splashes of vibrant color, with intentional drippings integrated into each piece. My painting process is spontaneous, allowing the vivid colors I select to come to life on the canvas. I pay special attention to values and complementary hues within my palette, resulting in visually captivating compositions. Stay tuned for my upcoming works featuring iconic heroes that will surely leave an indelible mark.
These paintings have found homes among collectors in America, Thailand, Luxembourg, Switzerland, Sweden, and, of course, throughout Denmark. The reach of my art knows no bounds.
In the end, it's all about spreading love through my art. One love!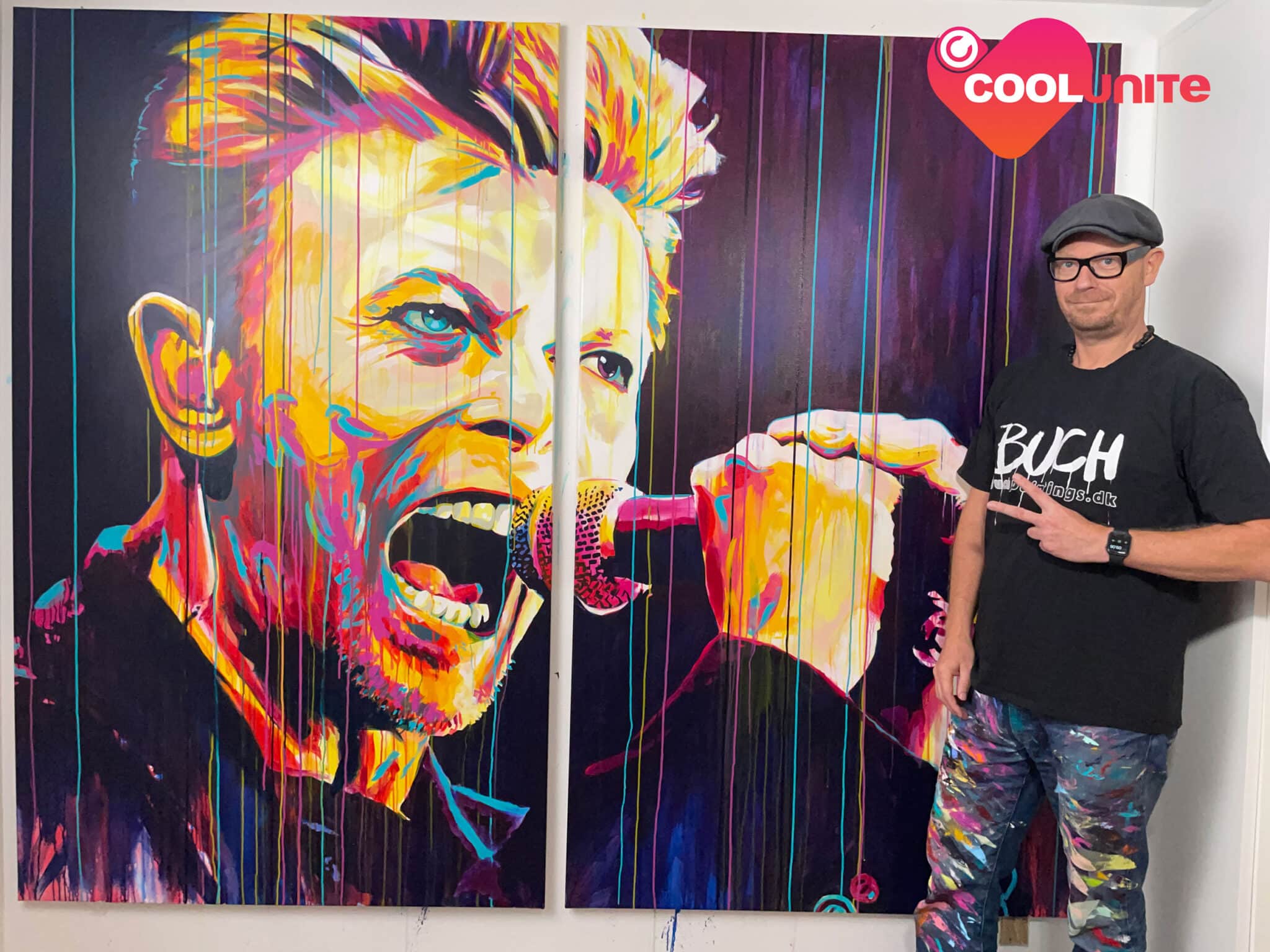 I proudly serve as an ambassador for the incredible charity foundation, CoolUnite, dedicated to making a positive impact.
Imagine the thrill when one of my paintings sparked a fierce bidding war at a charity auction, resulting in a record-breaking bid of D.Kr 250,000! The generosity and support shown on that remarkable occasion were simply astounding.
Being able to contribute and make a difference in the world is truly a gift. It's a wonderful feeling to lend a helping hand and be part of something meaningful. Every small act of kindness and support can create ripples of change that touch the lives of many.
I firmly believe that together, we can make a substantial impact on the causes we care about. Whether it's through art, philanthropy, or any other avenue, seizing the opportunity to make a positive difference is both fulfilling and empowering.
Let's continue to inspire and uplift one another, knowing that even the smallest efforts can lead to monumental changes. Together, we can create a brighter future and make the world a better place.
Duehusvej 223, 4632 Bjaeverskov, Denmark
Studio is open by appointment
My colorful paintings is my way of interpret a B/W photo of an iconic person or item into something else. I transform it into my own iconic style of new popart paintings.
Allan Buch
Duehusvej 223
4632 Bjæverskov
Denmark